TIMEPIECES
A luxurious blend of the classic and contemporary, Mavroki timepieces feature stylish elegance, making them sought-after designs among the fashionable set.
The collection's new automatic winding chronograph movement was conceived, developed, and assembled by the skilled hands of Italy's watchmakers.
The superbly intricate movements are immaculately crafted with the finest genuine leather straps and meticulously decked with beautiful hand-engraved full-cut diamonds, thus ensuring that Mavroki timepieces flatter every wrist with their variable sizes and exquisite colors.
---
LIMITED EDITION DIAMOND COLLECTION
The Limited Edition Diamond Collection is the truest reflection of luxury perfume house Mavroki's founding group Kane & Ashley. It is one of the world's ultimate curations of scent expressions in the world, and highlights Kane & Ashley's commitment to producing one-of-a-kind olfactory masterpieces.
The collection is a tribute to Mavroki's French heritage with scents created by master perfumers that are housed in bottles utilizing the highest quality of jewelry craftsmanship. Each one features 970 full-cut VVS diamonds in GH color, totaling a brilliant 12 carats that are sourced and hand cut in Belgium before being placed on hand-blown glass.
Each Art Deco-inspired glass bottle, which is available in aquae, forest green, radiant red, and jet black, features playful lines inspired by the curves of a woman.
Crowned by a glimmering stopper, each one houses an imperial blend that results in a celebration of femininity unlike any other.
---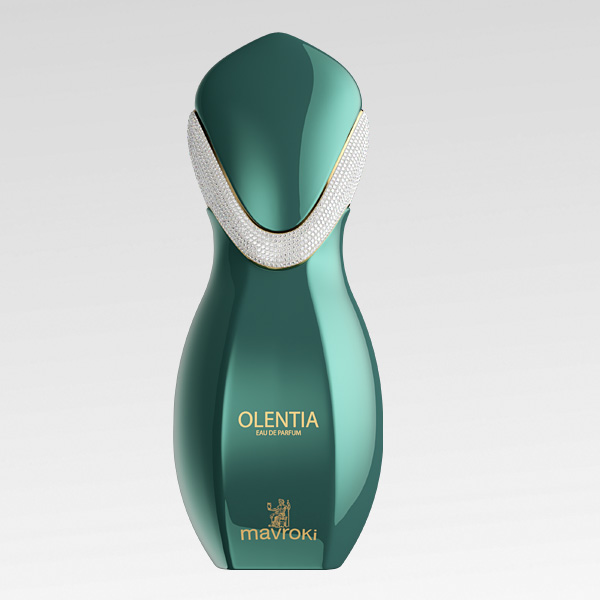 LIMITED EDITION ENGRAVING COLLECTION
An incomparable collection from one of the world's leading perfume houses, the Limited Edition Engraving Collection by Mavroki features handblown glass bottles, each created with h and-engraved scrollwork adorning the stopper as well as eye-catching artistic flair that sets each bottle apart.
Nazo Arabian influences abound with illustrations and gilds completed in France utilizing 160g of sterling silver, turning each bottle into an aromatic objet d'art that celebrates the modern while honoring rich cultural traditions passed down through generations.
The bespoke collection combines art, jewelry design, and perfumery to showcase the best of French craftsmanship in honor of the timeless elegance and grace of femininity in all its forms.
Collectors and fragrance connoisseurs can select their exceptional scents from a range of bottle designs available in aquae, forest green, radiant red, and jet black.
---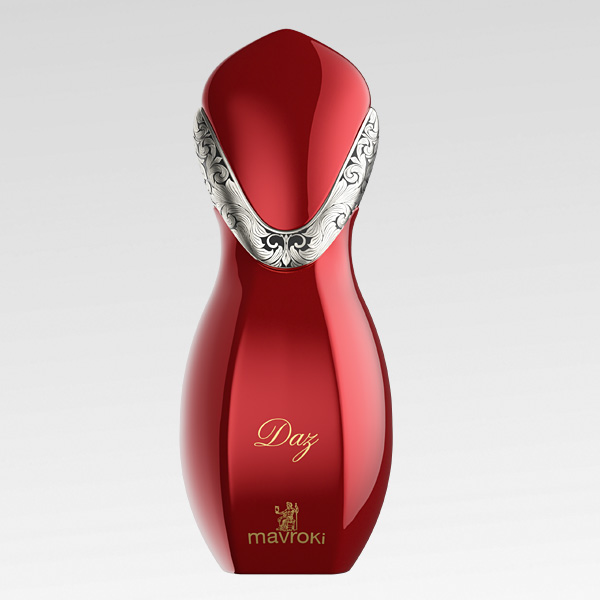 FRAGRANCES
Mavroki perfumes are opulence in scent form, housed in miniature works of art.
They are a natural extension of the luxury house Kane & Ashley, which has dedicated itself towards the mastery and skill of perfume creation, thus adding to its legacy of indulgence.
Each collection, whether for men or women, features long-lasting aromatic essences that evoke the senses of their wearers and those who encounter each unique array of scents.
---
LEATHER PRODUCTS
Mavroki's elegant leather collection features styles and colors to suit any occasion and any personality.
Each piece is developed through numerous hours of craftsmanship and with the highest quality Italian leather, with the ensuing products featuring imaginative and elegant embellishments that add the ultimate touch of sophistication and femininity to every outfit.
---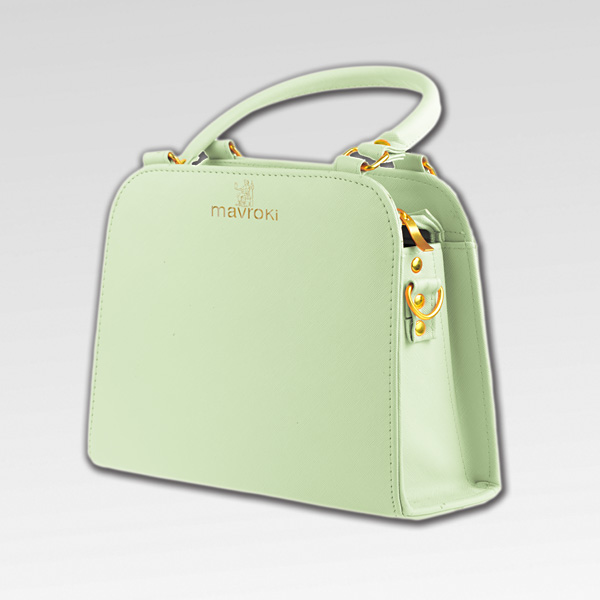 JEWELRY
The Mavroki jewelry collection features exquisite ring designs that embody the spirit of the brand.
The collection is released bi-yearly, featuring the noble white gold with a duo of VS diamond and a precious gem. This dual stone personality is inspired by the concept of a shared 'dialogue' within each wearable piece of art.
Jewelry lovers can explore the range of voluptuous designs, which are created to play on the size motif of the stones purposefully and decidedly in each piece. This results in some pieces developing a dialogue between each element, while other designs strike a balance between diamond and its companion stone to emphasize a spirit of mutual joy and accord.
---